2023 Kia Forte
Price :
$336

/month
2023 Hyundai Elantra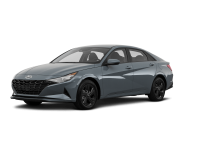 Price :
$338

/month
2023 Hyundai Kona
Price :
$363

/month
Contact Us For A Free Lease Quote
Auto leasing in Hempstead
Hempstead is home to a variety of vehicle brands. If you are a resident of Hempstead and looking to buy a car, you have a number of options. You can simply buy a brand new car outright from a dealership if you have the money for it, you can acquire a loan, you can purchase a car from a used car lot or you can lease a car. While the end result of the former three options is eventually the same; leasing has a bit of a twist to it. At the end of your lease, you get to return your car and replace it for an entirely new car and a completely different driving experience every few years. Some people consider this a disadvantage because you don't own the car in the end. If you delve into the concept deeper however, you will find that car leasing is still very much worth it because at the end of the leasing period, the amount you paid will be somewhat similar to the price you lose in depreciation if you buy a car outright or on a loan.
Unfortunately, the main issue with the car leasing industry is that leasing rates can be relatively high making the concept a little less than ideal for some car buyers. Hempstead Car Leasing was born with the idea of eliminating this issue as well as others in the car lease business. Read on to find out what makes us unique.
Online car leasing system
Our first pain point with regard to the auto leasing industry is the price. While car leasing is structured in a manner to make cars more accessible at a reasonable monthly fee, over the long run, depending on the car leasing company, it may not be worth the investment. We decided to avoid maintaining a physical lot for our car leasing agency. While this seems unconventional and rather detrimental because a high involvement purchase like a car should showcase their products, we thought otherwise, and it has paid off so far. Without the physical lot, our overall expenditure is heavily reduced. Our auto leasing rates are considerably lower than any other auto leasing agency in Hempstead or throughout US for that matter and we continue to offer equivalent or better service to our customers.
Flexible leasing options
Another major benefit that our low overheads have brought is the ability for us to be less stringent with our policies and leasing contracts. This means that when you work with Hempstead Car Leasing, we don't give you a predefined leasing contract with no other options. You are free to alter the duration and payment procedures to fit your salary scale and budget. In addition, we are also not averse to changes in the lease contract such as an early cancellation.
Get in touch
Our value additions and distinctive features are not just limited to the above, to learn more about how we are changing the auto leasing industry, contact us on 516-543-3131.